We offer a variety of solutions for rainwater detention and filtration systems for export, including HDPE stormwater infiltration chambers and AASHTO M-294, ASTM F2306 HDPE storm drain pipe and fittings, and treatment and filtration systems for challenging installations featuring high groundwater, soils with low permeability, bedrock, or other limiting factors.
Cultec
Cultec Recharger and Contactor chambers, which replace conventional stormwater management systems. The chambers may be used for drywells. They may be installed in trench or bed configurations according to site restrictions or client preference. These chambers are typically installed subsurface beneath parking areas to capitalize on use of space, but they may be placed in grassy areas as well. 
Contech Engineered Solutions
Vortechs — a hydrodynamic separator which traps and retains trash, debris, sediment, and hydrocarbons from stormwater runoff
Storm Water Management StormFilter — using rechargeable, self-cleaning, media-filled cartridges to absorb and retain the most challenging pollutants from stormwater runoff
The Jellyfish Filter — a long-lasting stormwater treatment technology which incorporates pretreatment with light-weight membrane filtration to remove a high level and a wide variety of stormwater pollutants.
UrbanGreen BioFilter — a single source solution which reduces stormwater runoff while providing residual cost savings through the reduction of potable water use.
Storm drain pipe up to 120 inches in diameter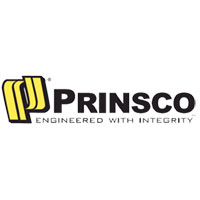 Prinsco
HDPE storm drain pipe up to 60 inches, perforated HDPE storm drain pipe